2017 Oscar Celebrities Endorsements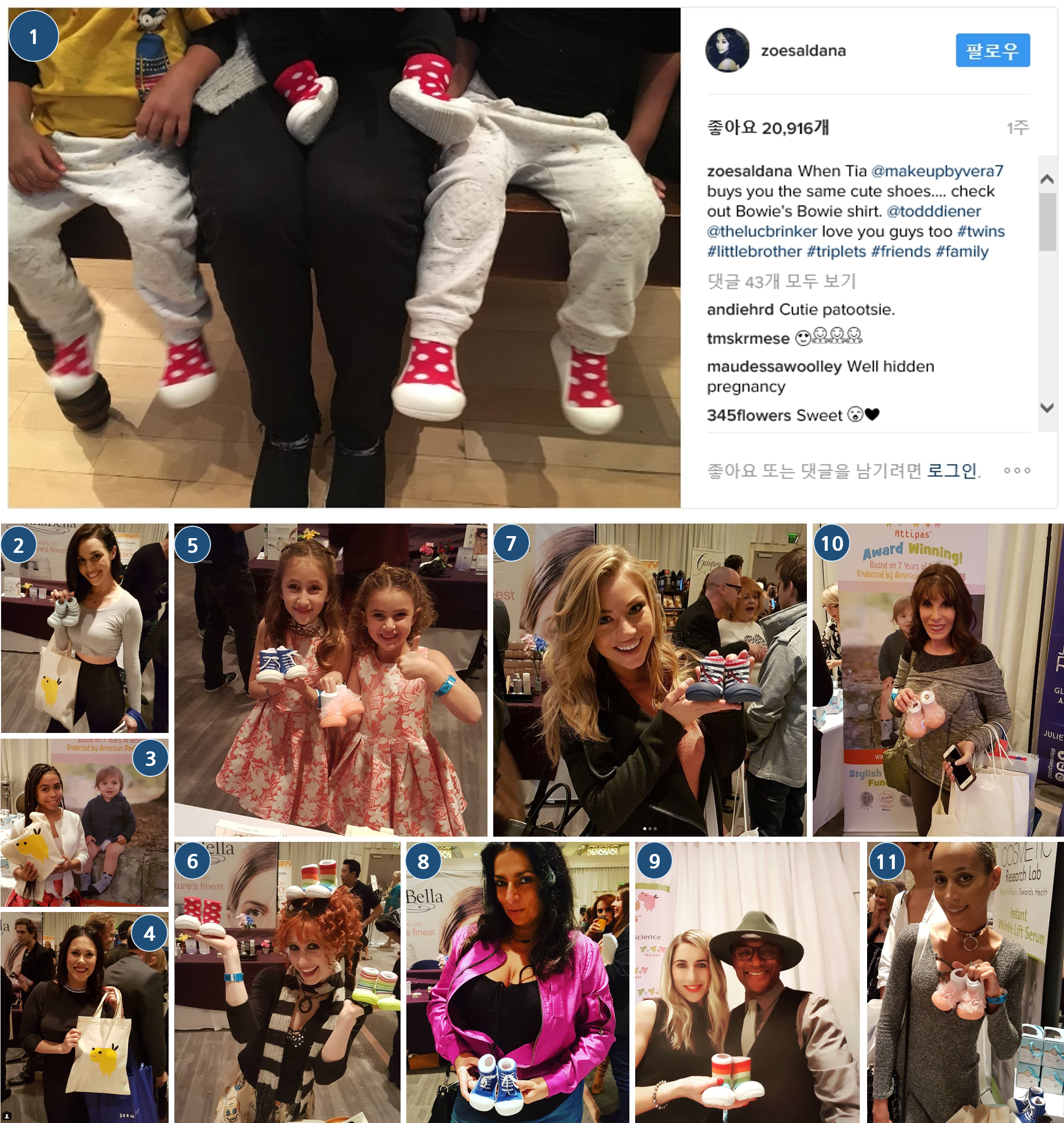 01. Zoe Saldana : Hollywood actress Kids in Attipas Polka Red Shoes!
Saldana's career climbed to new heights in 2009 when she played Uhura in Star Trek. She officially joined the A-list with her groundbreaking role as Neytiri, the Na'vi princess, in James Cameron's Avatar (2009).
02. Scheana Marie
Beautiful Scheana from Vanderpump Rules holding Attipas baby shoes in Herb Organic Blue.
03. Asia Monet Ray
Talented Asia Monet Ray visiting us at the Oscars gifting suite on Tuesday at the SLS Hotel Beverly Hills.
04. Romi Dias
Beautiful Romi Dias from 'Doubt'. We can't wait to watch you on Season 1 of Doubt!
05. Ava Kolker & Lexy Kolker
Thank you so much beautiful sisters Ava Kolker and Lexy Kolker for visiting us at the Attipas stand today at the SLS Hotel.
06. Bonnie Morgan
So great catching up with Bonnie Morgan who plays Samara in 'The Ring' movies! We loved chatting to you and hope you loved Attipas baby shoes!
07. Nikki Leigh
Beautiful Hollywood actress Nikki Leigh with Attipas baby shoes im Marine Red.
08. Alice Amter
Loved meeting Alice Amter from 'The Bigbang Theory' CBS at this year's Oscars gift suite! Holding Attipas baby shoes in Sneaker Blue.
09. Tommy Davidson
Selfies with Tommy Davidson. So lovely to meet you and we hope you Attipas baby shoes!
10. Kate Linde
Any 'Young and the Restless' fans out there? Loved meeting lovely Kate Linde at the Oscars! With Attipas baby shoes in Corsage Pink.
11. Isis King
So great to meet Isis King from America's Next Top Model, who gave Attipas baby shoes the tick of approval. Adult sizes in the making!!!