Home > Kids Goods Manufacturer
Kids Goods Manufacturer Korea
The meaning of Attipas is "My precious Friend's Step" as a compound word. "Atti" means My precious Friend in Korean and "Pas" means Step in French. Attipas was launched in 2011 after 7 years of cooperative research & development conducted in conjunction with the Cognitive Behavioral Development Center at the Seoul University.  Attipas was developed based on biomechanical knowledge of brain development . By allowing toddlers to feel the sole of shoes and move toes freely, Attipas helps to correct toddler's walking by evenly distributing foot pressure.
Attipas Scientific 7 Point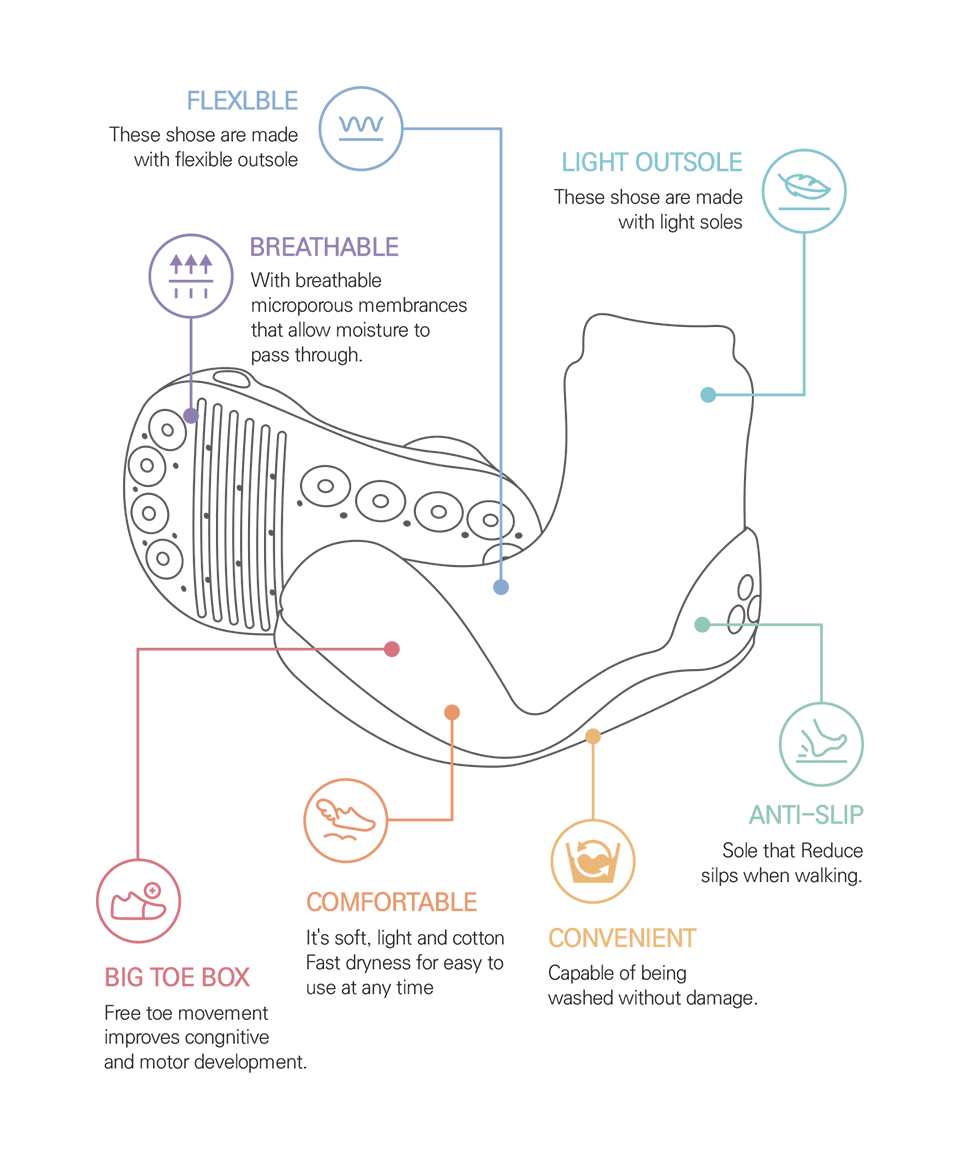 Learning from others mistakes and making the adequated researches, Attipas was created to overcome all the above problems. The front part has enough space for toes, has the fan-shaped form in accordance with shape differences of infants and toddlers which can provide stable walking and cognitive behavior development. It has internal space which becomes wider as from the back to front, without existing any interference between shoes and feet. The sole is made from soft and flexible material, so the smooth movements of feet are possible. In addition, Attipas has minimized thickness of its sole, and the entire center of gravity of the infants also becomes minimized, which makes our babies feel more confident and keep the body balance while walking.
Health & Safety  with Attipas
Attipas shoes have no hazardous materials, adhesives and formaldehyde.
Attipas shoes have passed Toxic and Formaldehyde test by KCL and TUV.
Attipas ensures babies stay safe.